In KOUSCH's T-shirt lines, there are some types of T-shirt form and
measurements are different by each type.
Please check the detail of measurements in each product page.
If you are not sure about the right size, please feel free to ask us here
To find out the right size, it is good to compare with the measurements of T-shirts
you have already.
Please use the comparison of measurements of T-shirts below for your convenience.
⬛Measurements comparison with other label's T-shirts (Unisex / Mens)
As you can see, form of KOUSCH's T-shirts are slimmer than typical US labels' T-shirts.
Please select the right size considering that.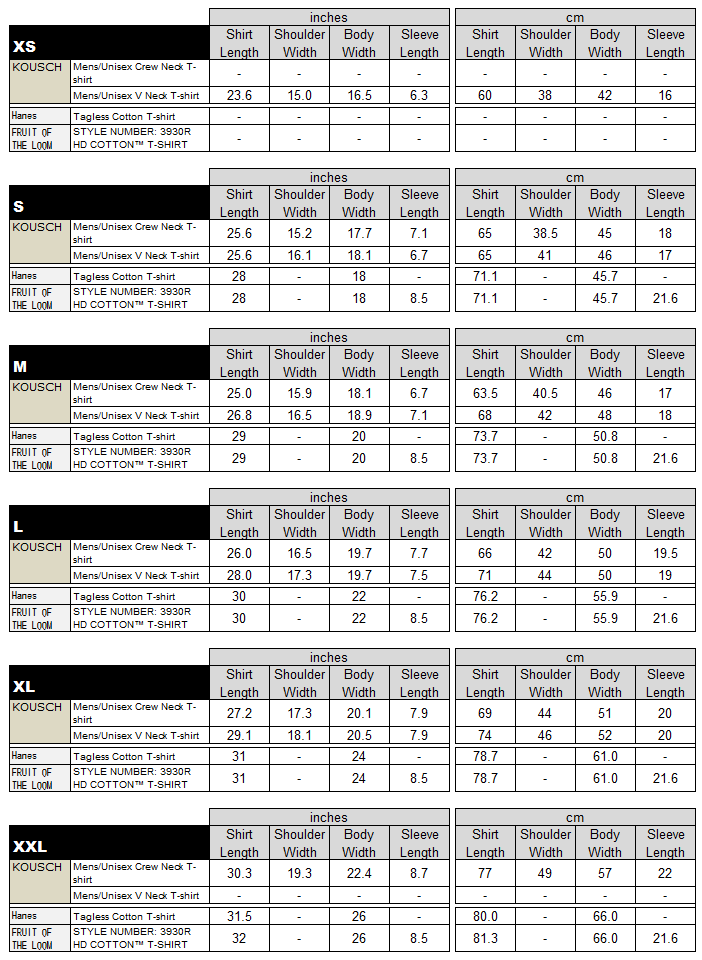 ⬛Other consideration points to select right size of T-shirts
・Shoulder Width:
Generally and roughly, the T-shirt of which shoulder size just fits is your right size.
Check your size with the help of your family / friends, looking from the back.
・Length of the Body:
T-shirts which covers 2-5 cm (1-2 inch)below the belt looks just good in general.
・Body Width:
Wide T-shirts looks young and fresh.
When you wear T-shirt tightly, it looks stylish, sexy, or energetic.
Not too wide and not too tight is good for  sophisticated look.