Description
   DESIGN & COLOR   
A car is printed with 3 colors – blue, aqua, and beige – on the white T-shirt.
The design of the car is like brush stroke which is cool and dapper.
 OUTFIT IDEAS / OCCASIONS TO WEAR 
Sophisticated design is perfect for any occasions of weekends and also for office work.
To complete dapper style, pair with beige or gray chinos.
For more active outfit, pair with short pants or denim pants.
Good to coordinate with a black, navy, beige or gray jacket.
 STYLE / FABRIC / SIZE 
Want to customize base T-shirt? (Neck Shape / Wide-fit / Organic Cotton, etc.) >> Check here.
Slim-Fit Crew-Neck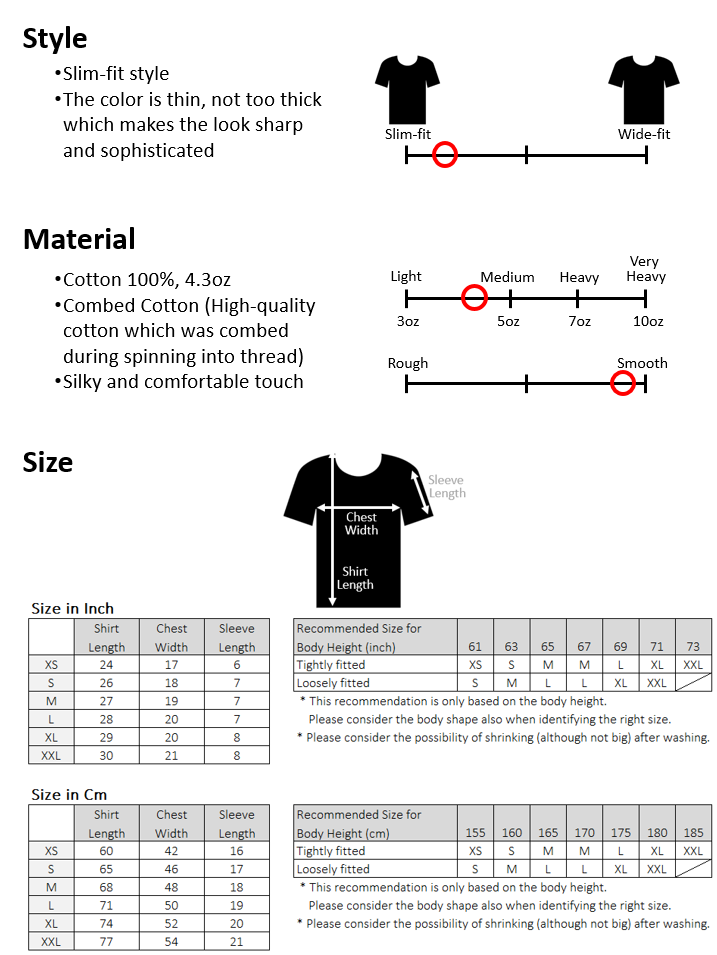 If you prefer Wide-fit T-shirt or V-neck T-shirt, please add customization information to your order.
See here for how to customize your order.
 CARE INSTRUCTIONS 
Washable with washing machine.
Do not dry clean. Do not tumble dry.
Do not iron the printed part as possible and when necessary , please press with a damp cloth.