Description
* This product belongs to our archive collection and priced with premium. 
   Please check the top page if you want to see our current collection.
   DESIGN & COLOR   
T-shirt with the graphic of Soccer in Kimono,
which is the mixture of Japanese tradition and modern design.
Three soccer players are in "Kemari" style Kimono.
"Kemari" is Japanese traditional ball game from 1,400 years ago.
Eight or six players wearing traditional Kimono-style costumes form a
circle on the court and kick a ball to one another cooperatively without touching the ground.
The design captures the scene of one player shoots the soccer ball to the gall straight.
The colors of Kemari Kimonos are colored with
emerald green, red and black.
The pattern of the Kimonos are cool also.
This design is very unique and you can only find this design in our brand.
The design is well-liked not only by men but by women.
 OUTFIT IDEAS / OCCASIONS TO WEAR 
This T-shirt makes a complete look only with its own.
 STYLE / FABRIC / SIZE 
Want to customize base T-shirt? (Neck Shape / Wide-fit / Organic Cotton, etc.) >> Check here.
Slim-Fit V-Neck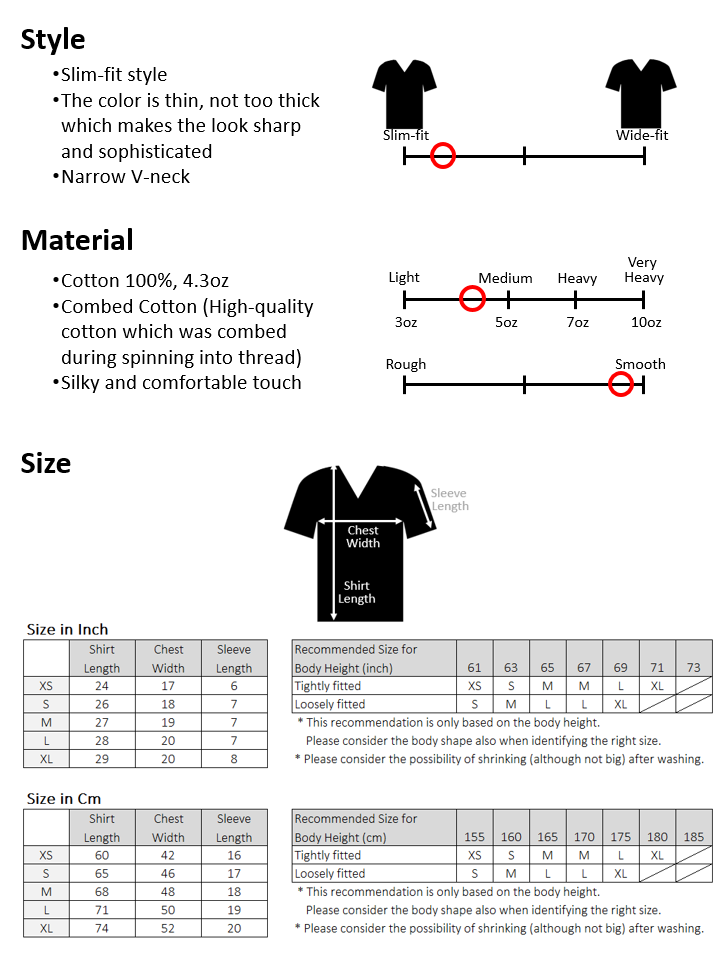 If you prefer crew-neck T-shirt, please add customization information to your order.
See here for how to customize your order.
 CARE INSTRUCTIONS 
Washable with washing machine.
Do not dry clean. Do not tumble dry.
Do not iron the printed part as possible and when necessary , please press with a damp cloth.