Description
* This product belongs to our archive collection and priced with premium. 
   Please check the top page if you want to see our current collection.
   DESIGN & COLOR   
Oriental chic white Tee.
T-shirt with the illustration of a monkey, bringing us happiness, sitting on the blooming tree.
The monkey is smiling at us.
Around the monkey are big petals of imaginary flowers.
Chic color combination of beige and navy.
The colors of flower – pale raspberry – and leaves – vivid green – are the accent of the design.
This T-shirt would be the favorite item of your closet.
You will be very pleasant in this tee.
 OUTFIT IDEAS / OCCASIONS TO WEAR 
Coordination with khaki pants or with pale color jacket would be nice.
 STYLE / FABRIC / SIZE 
Want to customize base T-shirt? (Neck Shape / Wide-fit / Organic Cotton, etc.) >> Check here.
Slim-Fit V-Neck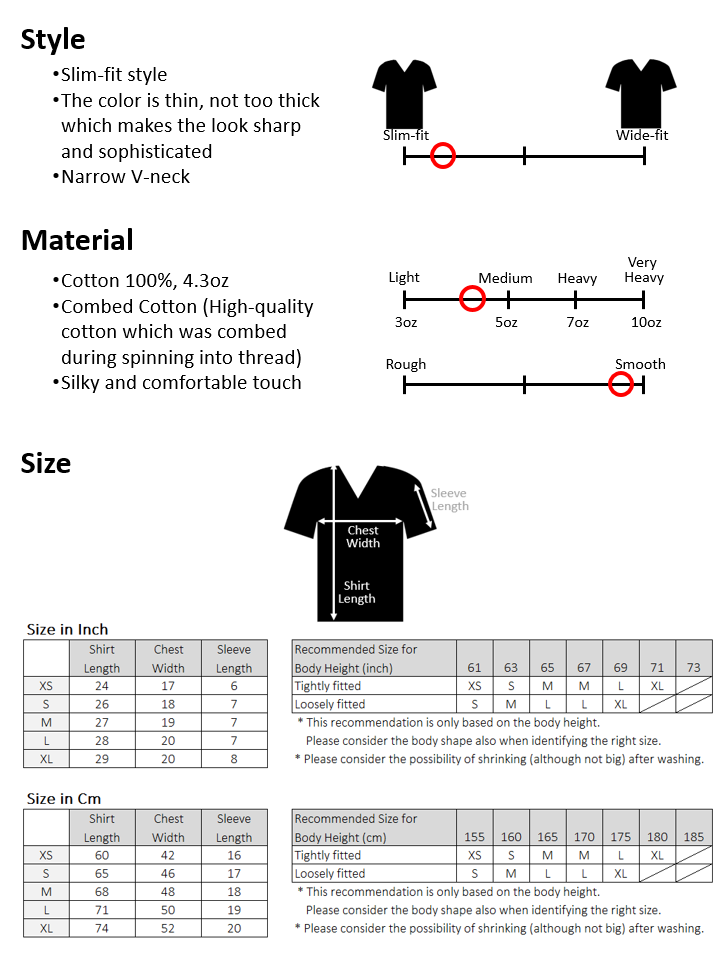 If you prefer crew-neck T-shirt, please add customization information to your order.
See here for how to customize your order.
 CARE INSTRUCTIONS 
Washable with washing machine.
Do not dry clean. Do not tumble dry.
Do not iron the printed part as possible and when necessary , please press with a damp cloth.