Description
Women's black T-shirt with congested lines of pink and gold.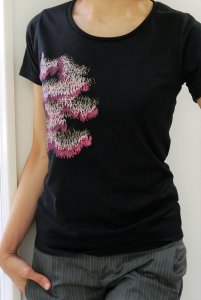 The tone of 2 pink colors are  bluish and
heavy lines and thin lines are mixed well.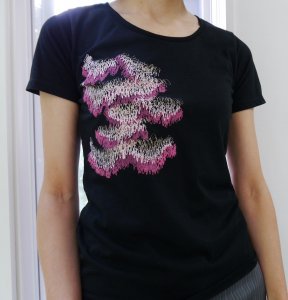 Fits perfectly with black pants or black skirts.
Very easy to be ready for going out!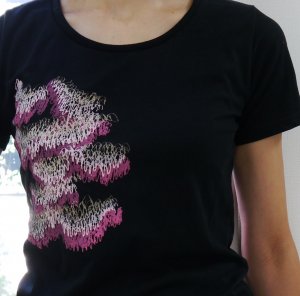 Your Beautiful Days with Power T-shirts !
Make your work and life creative and pleasant.
For the precious time with your family, partner,  and friends.
Please see here to know the features of our products.
Womens Round-Neck
Style
Feminine and soft style.
Moderately wide round neck.
Material
Cotton50%, Polyester50%, 4.0oz Jersey Stitch
The feature of cotton – hygroscopic and soft – and the feature of polyester
– quick to dry and wrinkle-resistant – go together.
Fabric made of polyester tends to get hairballs at where something touches frequently,
but this t-shirt get less hairballs and they are obscure.
Size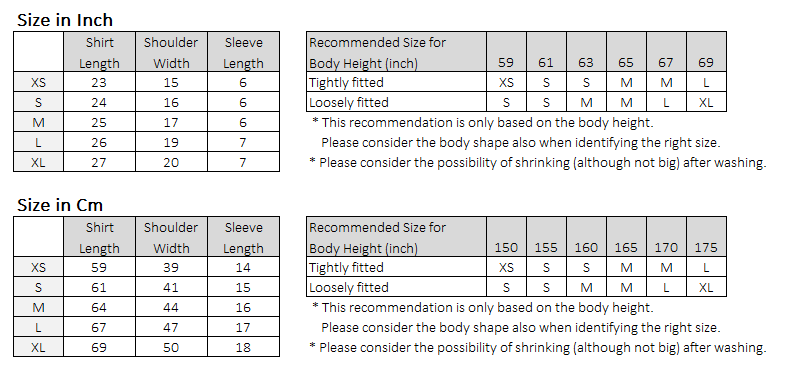 Care Instructions
Washable with washing machine.
Do not dry clean. Do not tumble dry.
Do not iron as possible and when necessary , please press with a damp cloth.